RIDDLE RALLIES FOR YOUTH  – Actively explore Vienna!
Based on the riddle rally for students, this one is a bit more challenging and adjusted according to the target age group. There is the option to do the rally in English or French language. Divergent to the adult version of the rally, we do mark the direction of track on the maps. There is no risk of getting lost. If there are questions after all, the rally host can be contacted personally or through the rally hotline at any time.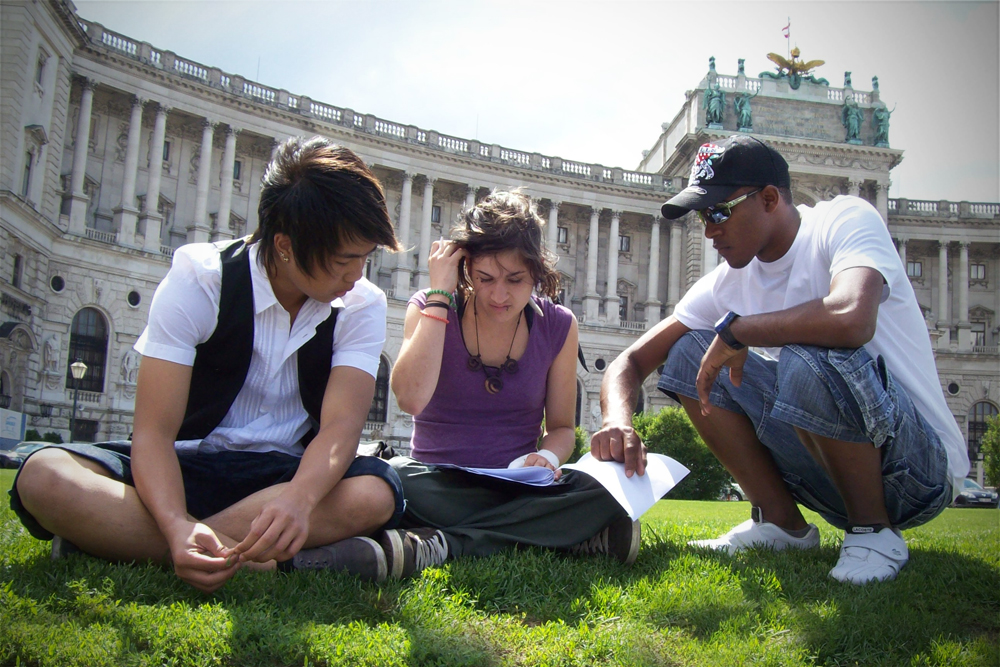 The Vienna Riddle Rally takes place in Vienna's first district and starts in front of St. Stephen's Cathedral. Each group of teenagers (3 – 6 students) will receive a folder containing a map specially designed for the purpose of this game and a questionnaire consisting of the riddle rally, a quiz and a photo quiz. The duration of the rally is about two hours. In the end every student receives a personal certificate and a summary of the riddle rally with pictures and explanations. The starting time can be agreed individually. One morning or afternoon should be available for the rally.
Target group: youth (age 16 – 19)

Start/end: Stephansplatz

Duration: ca. 2.5 hours

Languages: German/English/French

Structure: riddle rally (up to 15 stages)/quiz/photo quiz

Main focus: group cooperation and interaction, sightseeing

Service: organisation, realisation and accompanying the rally

Feat: evaluation of the game, ranking of the groups, personalised certificates, summary of the track with pictures and solutions.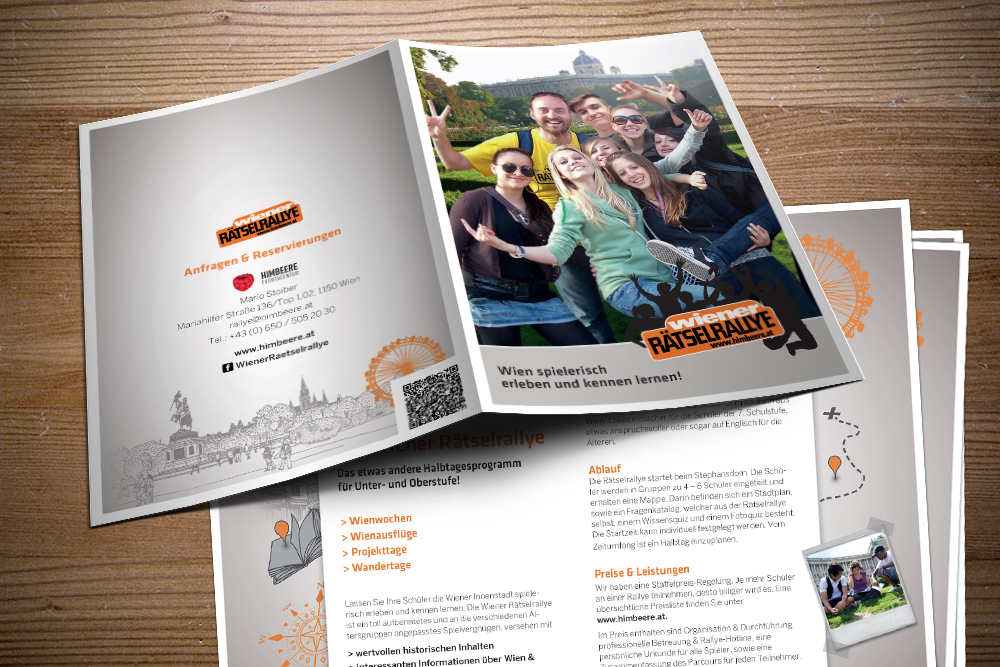 STUDENT FOLDER DOWNLOAD
You can read and download our folder on student and youth rallies here. We offer an exquisite programme for visits to Vienna.