RIDDLE RALLY BY BIKE – AROUND THE RING STREET ON 2 WHEELS!
This entertaining riddle rallye will take you along the 5.3 km bike path of the Ring Street circling Vienna's inner city. Along the Ring Street there are 2400 trees and the city's most impressive parks, magnificent edifices and sights.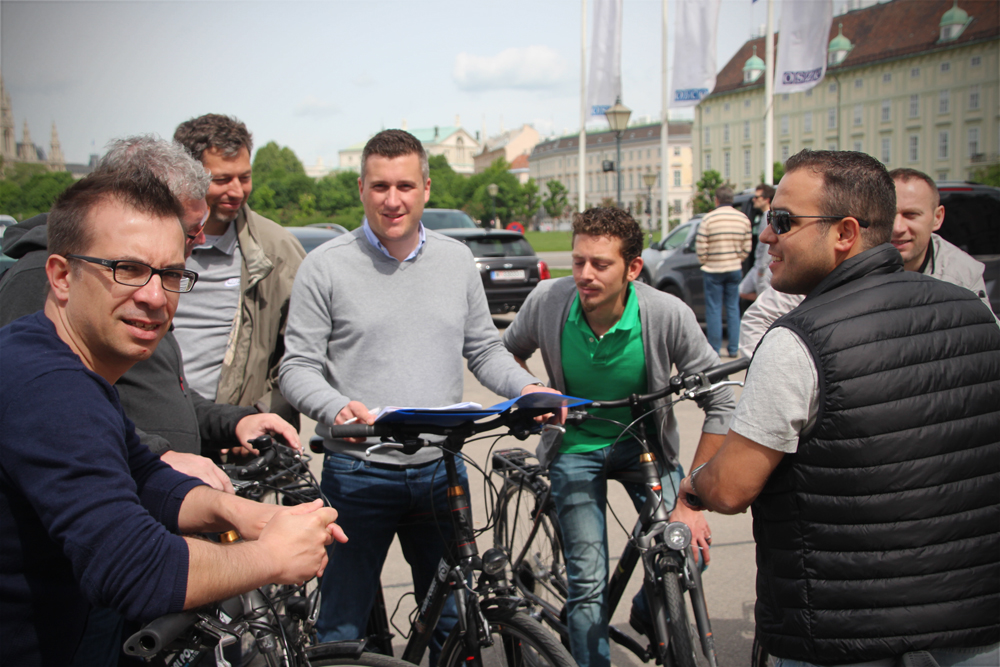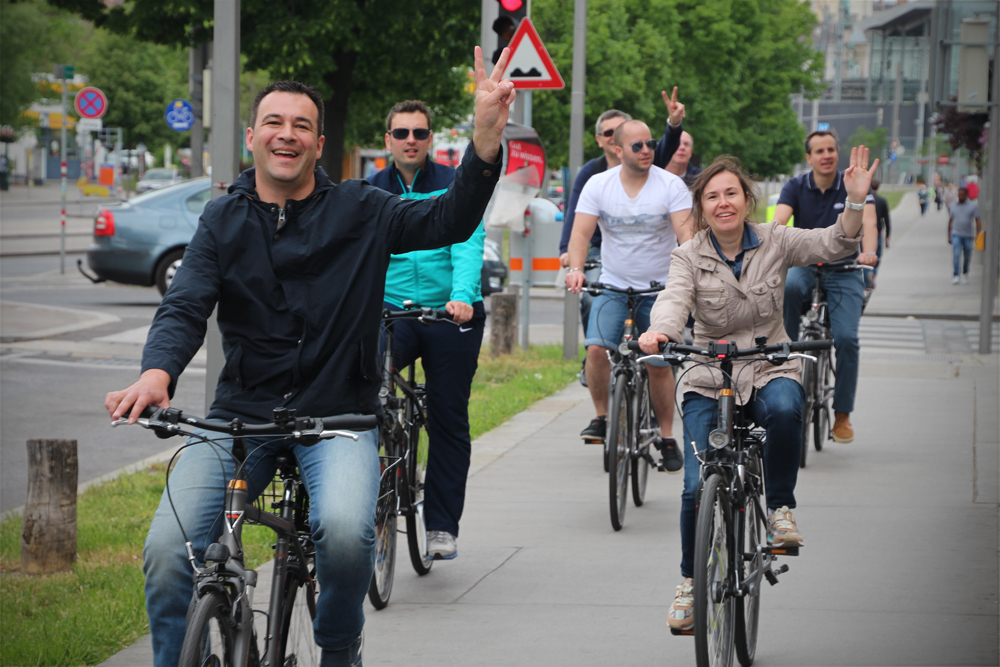 Rallye à la Carte on bikes
This rallye is based on our Rally à la Carte, only that the participants are not on foot but by bike. This enables a greater cruising radius and therefore we can circle the Ring Street.
Target Group: b2b

Start/End: location close to Ring Street (hotel, convention location, restaurant, square…)

Season: april – october

Duration: ca. 3 hours

Languages: German/English/French

Structure: Riddle Rally (~ 15 stages) / Quiz / Photo Quiz / Company Quiz

Guides: On request we can organise a city guide on bike for each group, that explains the sights along the way.

Bikes: are provided by our co-operation partner. They deliver the bikes to the starting point and pick them back up at the end. Helmets, rain covers, etc. are available at an extra charge.

Special: Rallye from A to B, Rally à la Carte – Light
Based on our  price list for our Rally à la Carte.
Additoinal cost shall be calculated as follows:
Service charge: 10,00 Euro/person (minimum 200,00 Euro)

Bikes (25,00 Euro/bike)

Equipment (helmets, rain ponchos, water, etc…) as required

Guides (160,00 Euro/guide)
All prices excl.  20 % VAT.